What's the Point?
As a business grows, leaders often want to allow more people to use the services they subscribe to. We feel the same way at Quik!, which is why we have made it easy to add new users to your company account directly from the Quik! App. As long as you are not on the Essential pricing plan (which has a user limit of 5), you may add as many users to your account as you'd like.
How To
BEFORE YOU START: Note that only account Admins (i.e. users with the role type of Admin) are able to manage users.
Go to the hamburger menu at the top and select Settings. In the USER MANAGEMENT section, you will see the Users block. Click the ADD USER button to show the Add New User pop-up.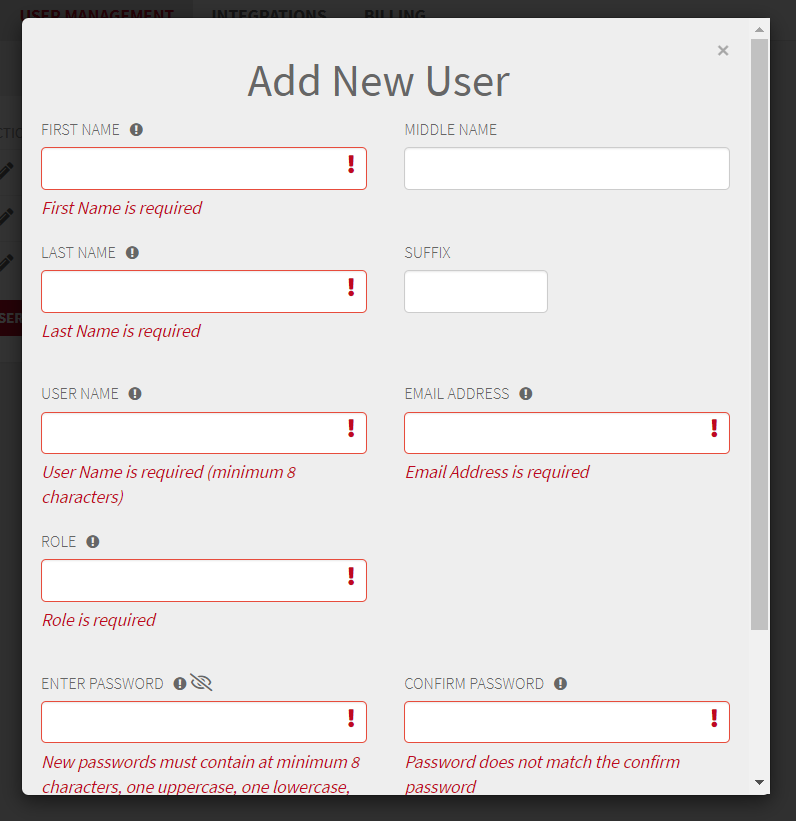 Follow the criteria to enter the new user's information into each field. When deciding on a role for the user, refer to the How do user roles work? page for details on each option.
When all required information has been entered, click the ADD button to add the user to your account. Now, in the Roles block, you should see the USER COUNT for the previously chosen role has increased by 1. Note: all added users will have access to the same forms in their account as the Admin that created them.
Once the user is created, they will receive an email inviting them to log into Quik!.
At any time, you may edit a user's information by clicking on the pencil icon. You can also delete a user by clicking the x icon.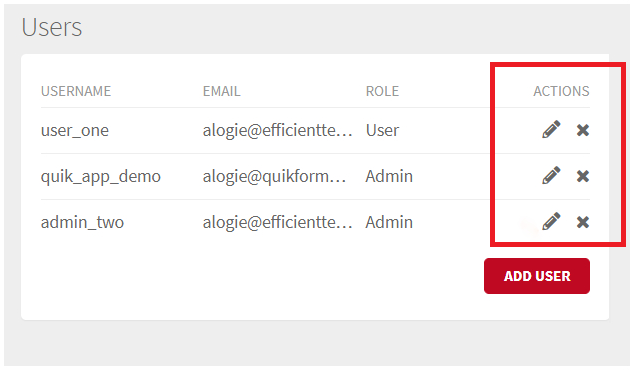 NOTE: Duplicate usernames are not allowed in the Quik! system, across all customer accounts. All usernames must be unique.