Let's get started
We've added favorites! You can now select your favorite forms with a ❤️ for quicker repeat access. Quik! maintains a library of over 35,000 forms across hundreds of companies. While having this many forms at your fingertips is powerful, it can also be tedious to search for a single form at any given time. Also, you may not care about the vast majority of our forms if your firm only uses a handful of companies. By adding a form as a FAVORITE ❤️ it saves you time by reducing the amount of 'noise' you need to search through when choosing forms.
How To
On the CHOOSE FORMS page, navigate to the FOLLOWED COMPANIES tab. To learn more about adding companies from ALL to FOLLOWED COMPANIES, check out this article How to Add Followed Companies.) From your FOLLOWED COMPANIES tab, click the arrow in the drop-down to view a list of all companies you are following.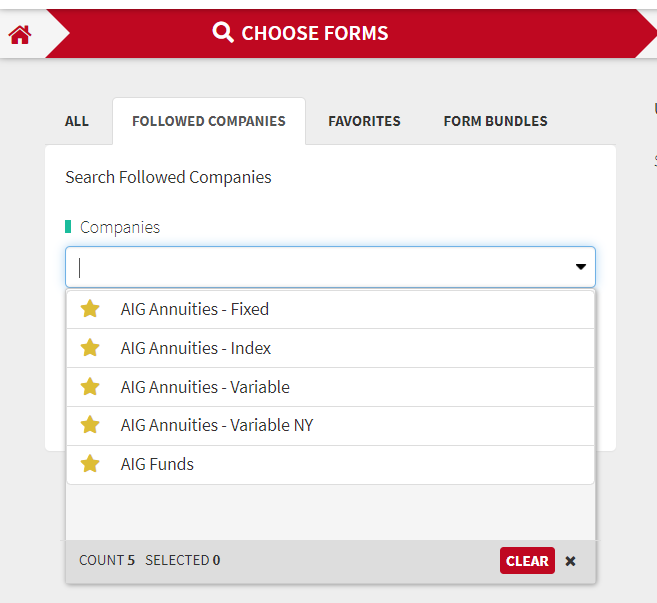 From the FOLLOWED COMPANIES tab, select the library you are looking for, and the forms will display on the right. You may choose as many FOLLOWED COMPANIES as you want in order to see them displayed.

In the form results on the right, you will notice the outline of a heart icon 🤍 to the left of the form name. To FAVORITE a form, click the heart, which will fill it with a red color.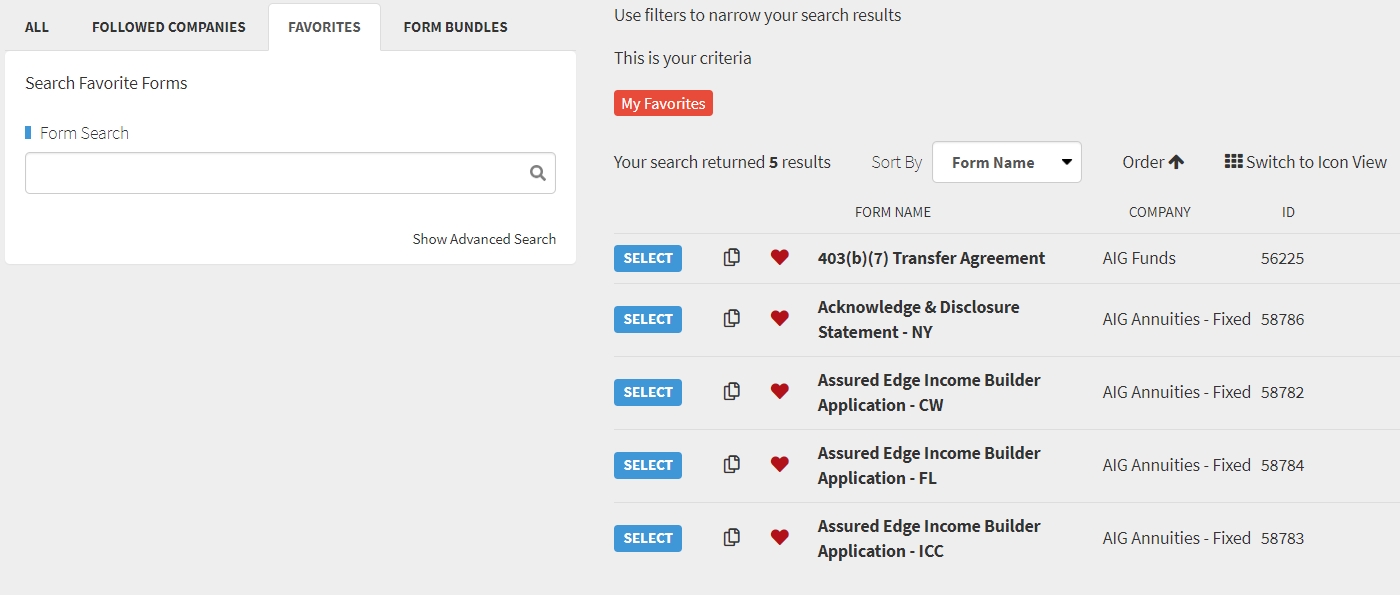 The form will now be displayed with a red heart ❤️ in your FAVORITES tab. You may favorite as many forms as you'd like, and each will be displayed in your FAVORITES tab. To un-favorite a form, click on the heart icon again to return it to 🤍 the unfilled heart. Again, the purpose of this tab is to reduce the need to search through the complete list of forms so that you can focus on the forms you care about in your FAVORITES forms tab.


IMPORTANT:
There is a limit of 101 Favorite forms.