One of the significant benefits of using Quik! is the ability to prefill your CRM data on a form automatically. Now you can Single Sign-On from your Redtail CRM account to the Quik! App for a seamless flow of data directly onto the forms you launch.
How To
Once logged into Redtail, users can access the Quik! App integration by clicking on the Integration icon in the top right of your Redtail CRM.

Hint: Type "Q" in the search box to quickly locate the Quik! Forms integration.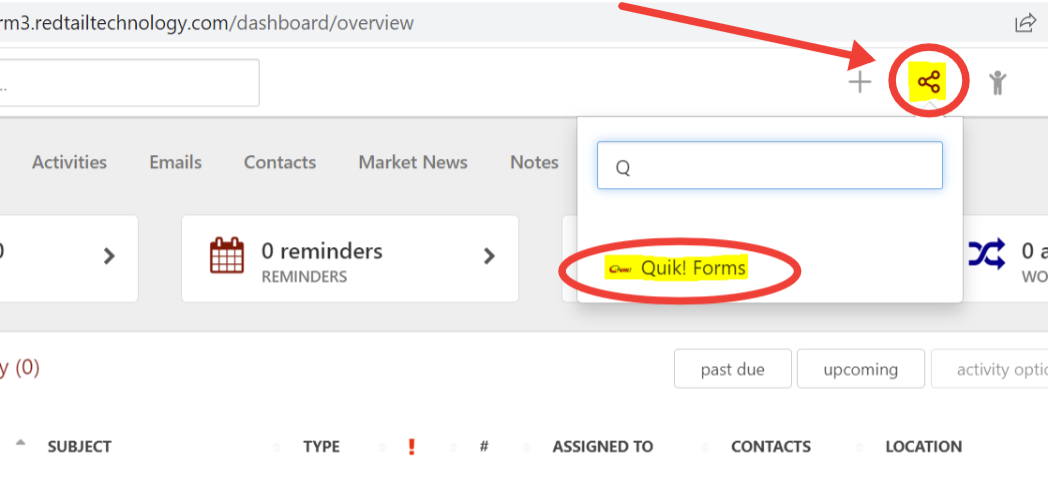 Once you have selected 'Quik! Forms', a pop up will appear. Next, click on 'Single Sign On' to launch the Quik! App in a new tab.
If you are an existing Quik! App user and your Redtail CRM is already connected in the Quik! App, you may follow the usual workflow by finding your forms and adding your clients to your forms. If you are a new Quik! App user. Please see the setup outlined below for first-time SSO users.


First Time SSO Users:
New Quik! App users establishing their SSO connection from Redtail to Quik! will be prompted to log in using their Quik! App credentials. You will only need to sign in with your Quik! App credentials the first time. The next time you click on Single Sign On from Redtail, you will be automatically logged in to your Quik! App account.
Once you have successfully logged into your Quik! App account, your last step is to add your Redtail CRM credentials in your Quik! App Settings>Integrations tab.
Please follow the steps in this article to learn How to Connect to Redtail in your Quik! App account.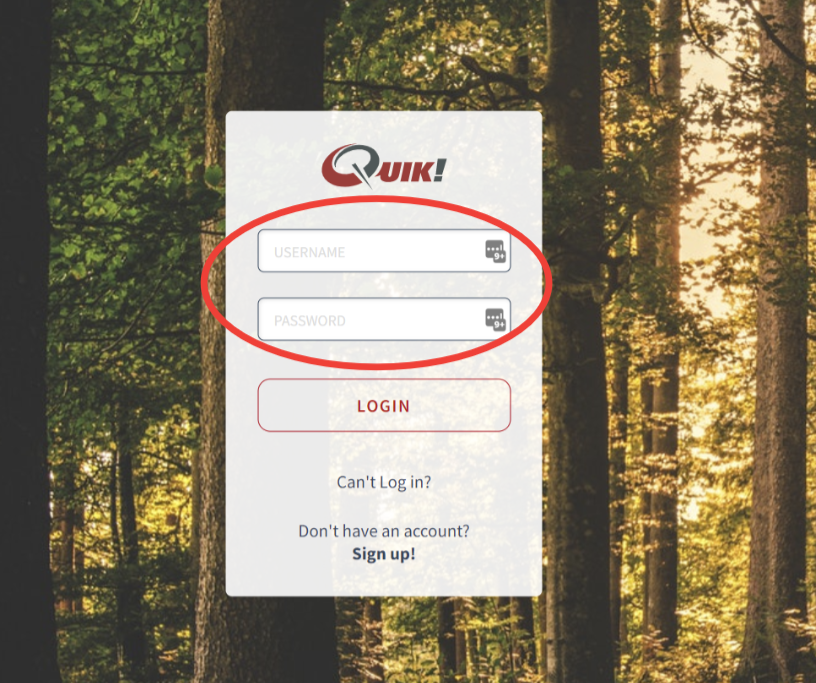 Send To Quik! Forms
When on a Client Record within Redtail, you have the option to send the Client to the Quik! Forms App: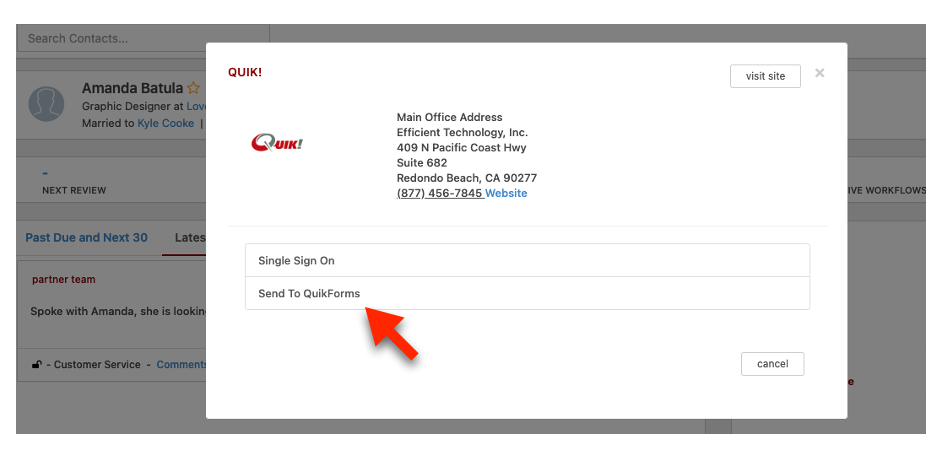 When using this option, the selected Client Record will automatically be assigned to the Owner 1 role of 'Add People':