Need to reset a user's password under your account? Here's what you can do!
Start by logging into quikformsapp.com, where you'll be taken to your home screen. From your home screen, tap on the 3 horizontal lines at the top right next to your username and click on Settings.
At the top, you'll see a few different tabs. You'll want to select User Management.

Under your users, tap on the pencil icon for the user whose password you want to change.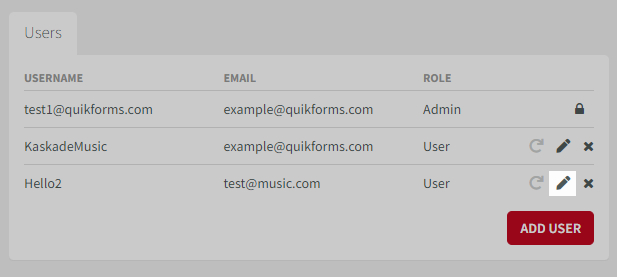 Finally, click on Reset Password to send the user an email to reset their password.